1.) To download SpamBully, visit http://www.spambully.com/download.php.
2.) Choose the version for your email client; Outlook or Outlook Express.
3.) When you click on the web link for the version you need, a system dialog box will popup asking you to open the setup file. Select the Open option.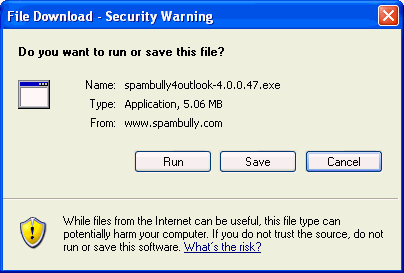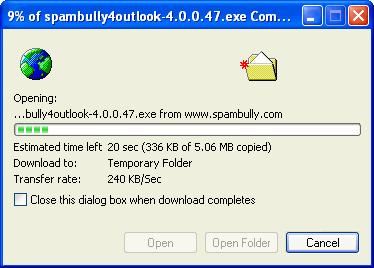 Select "yes" if you see the microsoft install warning.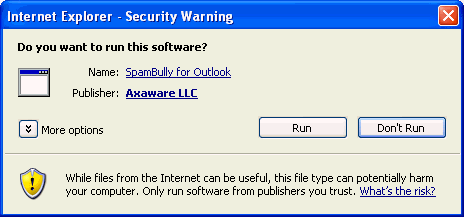 4.) You will now see the setup program open for SpamBully. Select next to continue.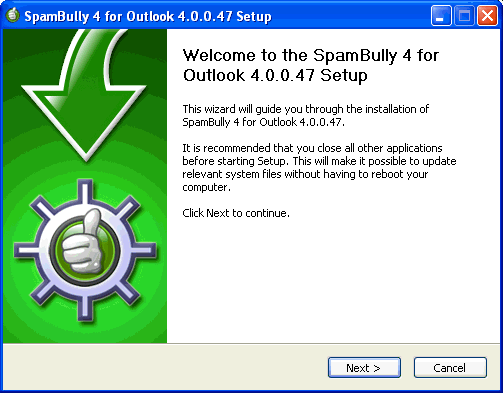 5.) Read the license and if you agree, click "I Agree" to continue the installation.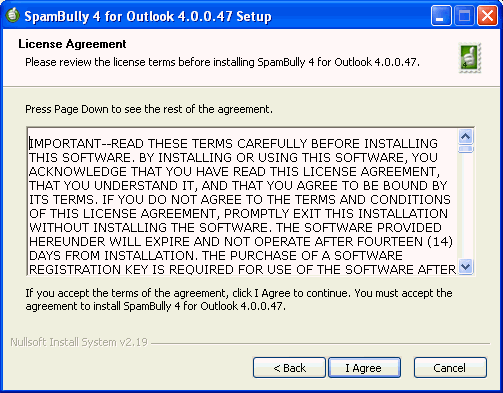 6.) Select the install directory and click "Next" to continue.
7.) The installation will begin installing files. If you receive an error message close Outlook or Outlook Express and click retry.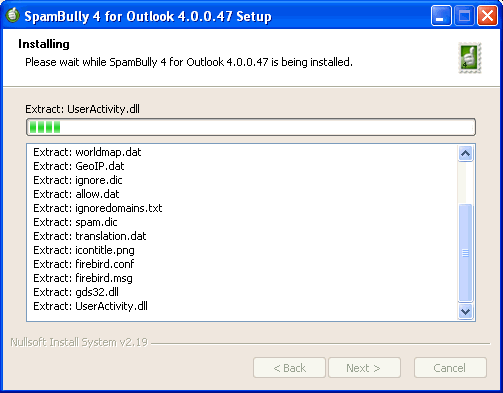 8.) Select "Finish" to complete the installation. The next time you open Outlook or Outlook Express SpamBully should appear in the toolbar.